ABOUT US
WHAT IS OMIYA CONNECT?

Creating New Values (=Products) by Connecting People to Craftsmanship
Unleash new power in your design and creativity, and strengthen your brand, by utilizing our expertise in kimono craftsmanship. Through cross-cultural and cross-industry collaboration, we can help you realize your most imaginative dreams to create inspired new products.
「人」と「技」のつながりが、新しい価値(=モノ)を創造していく
貴方の持つデザイン力・創造力・商品力で、私たちが知るキモノをつくる「技」とコラボレーションし、新しい価値ある商品を生み出しませんか? 国境やジャンルを超え、想像力あふれる製品を生み出しましょう。
---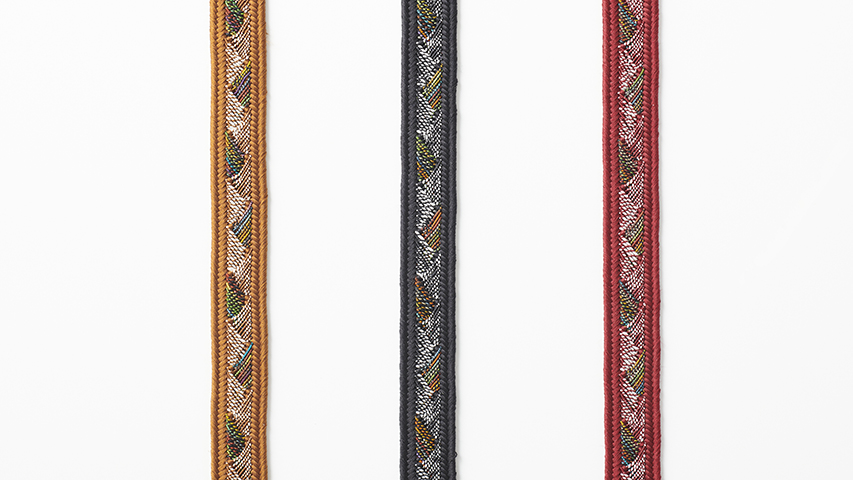 Synergy Between Traditional Kimono Craftsmanship and Contemporary Design Sensibilities
Our corporate philosophy includes "supporting artists who have been contributing to the preservation of Japanese traditional culture."
Integrating traditional craftsmanship and contemporary design sensibilities is our strategy to help preserve the traditional skills of artisans and introduce Japanese culture to world.
キモノの伝統技術と現代的感性が融合
私たち OMIYA CONNECT の母体である近江屋株式会社は「日本の伝統文化を支える創り手を応援する」という一文を理念に掲げています。
職人たちが持つ伝統技術を絶やさないためには???
日本が持つ文化を世界の方々に知っていただくには???
その答えが伝統技術と、現代的な感性(=デザイン)の融合でした。
---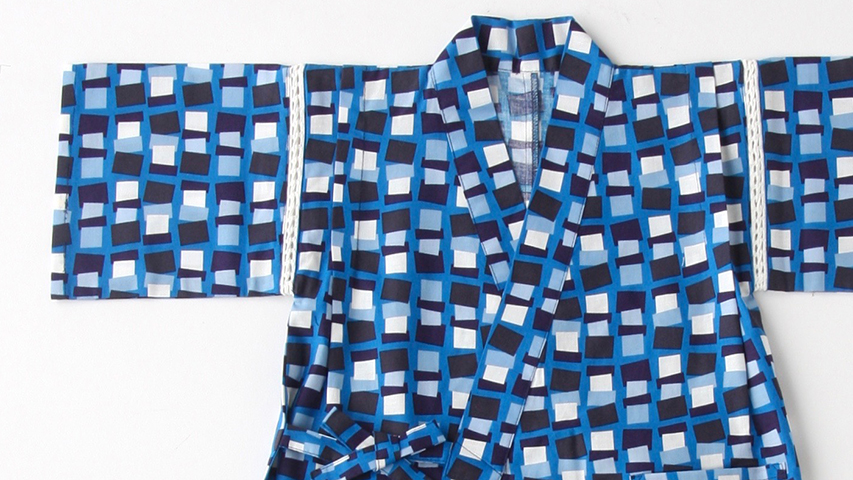 Traditional Craftsmanship Is Being Re-discovered in Japan after Receiving Great Reviews Abroad.
OMIYA CONNECT has introduced imaginative products and textiles to the world using fabrics made as for kimono. After receiving tremendous attention at trade shows in Paris, the awareness for our products / brand has risen at tradeshows in Europe, Japan and China.
海外で評価された日本の伝統技術が日本でも注目
OMIYA CONNECTではキモノとして作られる布地を用い新たな価値観を持つ製品やテキスタイルとして世界に発信し、パリで注目を浴びそこからヨーロッパ、日本国内、中国などの展示会でも注目されるようになりました。
---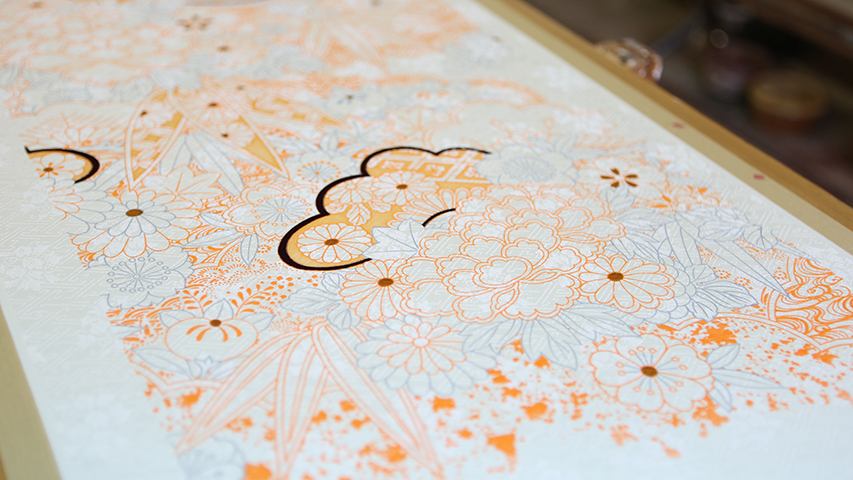 More Than 300 Kimono Artists Are Producing Something New.
Omiya Connect was born and is rooted in Kyoto, the center of Kimono culture in Japan. We have a long history of trusted relationships with Kimono artists throughout Japan and strive to work with them continuously to create new products and new brands.
300人を超えるキモノの創り手たちがさらなる作品を創出
キモノの産地・京都で生まれた私たちには、長年かけて築いてきた創り手の方々との信頼関係があります。「新しいブランドをこの職人の方々と共に次々に生み出していきたい」それが、私たちの願いです。
---
Past Exhibitions
2019
Paris, France  Premiere Vision Maison d'Exceptions
2018
Paris, France  Premiere Vision Maison d'Exceptions
2017
Paris, France  Premiere Vision Maison d'Exceptions
2016
Paris, France  Premiere Vision Maison d'Exceptions
Tokyo, Japan  Interior Lifestyle Tokyo
Tokyo, Japan  Rooms 33
2015
Paris, France  Maison & Object
Tokyo, Japan  JFWIFF
Frankfurt, Germany  Ambiente
Tokyo, Japan  Rooms 30
2014
Paris, France  Marion Vidal Fashion Show
Paris, France  New Collection at Printemps Paris
Tokyo, Japan  Rooms 28
Frankfurt, Germany  Ambiente
Tokyo, Japan  Rooms 29
2013
Paris, France  Ateliers De Paris
2012
Paris, France  Maison & Object
Milan, Italy  Milano Salone
出展履歴
2019
「フランス」PREMIEREVISION MAISOND'EXCEPTIONS 出展
2018
「フランス」PREMIEREVISION MAISOND'EXCEPTIONS 出展
2017
「フランス」PREMIEREVISION MAISOND'EXCEPTIONS 出展
2016
「フランス」PREMIEREVISION MAISOND'EXCEPTIONS 出展
「東京」Interior lifestyle Tokyo 出展
「東京」rooms33 出展
2015
「フランス」MAISON & OBJET出展
「東京」JFWIFF 出展
「ドイツ」ambiente出展
「東京」rooms30 出展
2014
「フランス」プランタン百貨店 Marion Vidalファッションショー
及び 新作発表会
「東京」rooms28 出展
「東京」rooms29 出展
2013
「フランス」ATELIERS DE PARIS展示会出展
2012
「フランス」MAISON & OBJET出展
「イタリア」MILANO SALONE出展
---