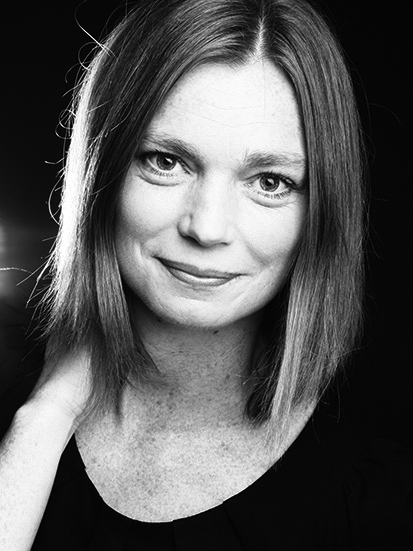 ANNA BERGER[DESIGNER]
Illustrator and textile designer in Sweden, People describe her style as bold, fun, quirky, colorful and whimsical, because she loves drawing cute characters and colorful patterns. Her inspiration often comes from nature of her garden. As her clients, Nishikawa Sangyo, UNIQLO, Asahi drinks campaign of 16 cha and so on.
アンナ・バリエ[デザイナー]
スウェーデンのイラストレーター及びテキスタイルデザイナー。動物や花をモチーフに、人々をホッと和ませるカラフルでワクワクした独特の世界観を持つパターンに展開。TVの子どもシアターの衣装デザインを担当した経験から、楽しげなキッズ用デザインも手がける。ベビーカーに取り付けるソフトトイ Skummis は大ヒット。人々を和ませるデザインは、ユニクロやイオンなど、日本の大手企業からの引き合いも多い。
---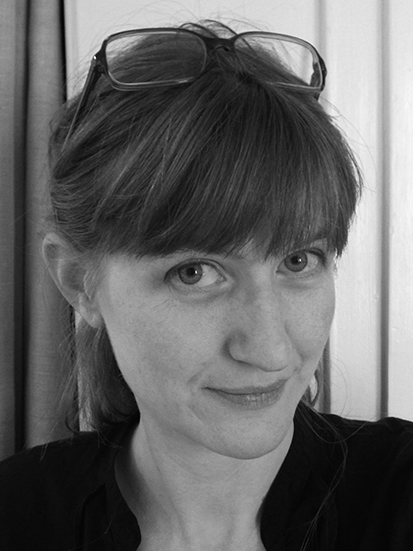 ANNA LINDSTEN[DESIGNER]
Illustrator and graphic designer in Sweden. She works with patterns and graphic design for print, digital, fabric, packaging, books, magazines and more. She also has long experience working with illustrating and designing books for nonfiction and text books for school. As her clients, Nishikawa Sangyo, UNIQLO, Ogawa umbrellas, etc, and other international companies.
アンナ・リンドステン [デザイナー]
スウェーデンのイラストレーター。生活雑貨、文房具、書籍、子ども用マカジンのイラストやデザインを数多く手がける。森や動物からストーリー性のあるイラストを展開し、人々の想像力をかき立てて笑顔にさせるデザインが特徴で、色使いには時間をかけてていねいに仕上げる。オリシ゛ナルブランドではホ゜スター、カート゛、ノートフ゛ック、クッショントレイなと゛を展開。遊び心のあるパターンが、日本のクライアントにも人気。
---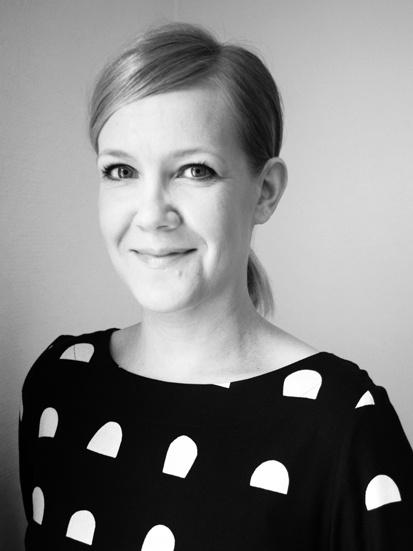 JOHANNA HOGVAG[DESIGNER]
Illustrator and graphic designer in Finland. Her base is in Jakobstad, Ostrobothnia, west coast of Finland. Graphical lines and colorful patterns distinguish her design and she often find her inspiration from everyday life in Jakobstad. As her clients, Nishikawa Sangyo, Ogawa umbrellas, etc, and other Finnish and Swedish companies.
ヨハンナ・ヘグヴェグ [デザイナー]
フィンランドのイラストレーター及びグラフィックデザイナー。アートとデザインを学び、オリジナルデザインのポスターやカードを展開するブランド HighwayDesignを設立。フィンランド西海岸の暮らしを切り取った遊び心のある楽しげなパターンや、洗練された色使いの幾何学的なパターン、北欧の自然をモチーフにしたグラフィカルで手描き風コラージュなど、シンプルで人を魅了するパターンを数多く生み出す。
---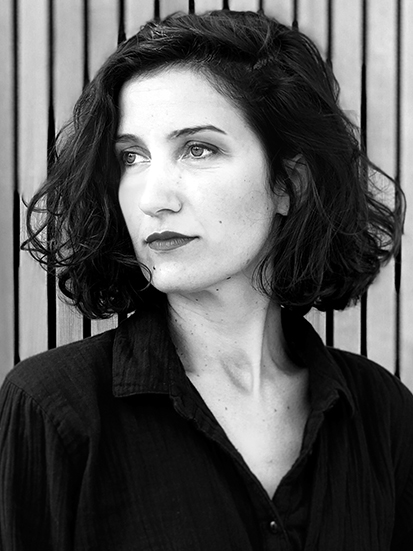 Mathilde Bregeon[DESIGNER]
After studying at l'ENSAD ( Ecole Nationale superieure des arts decoratifs ) and worked for 10 years within the high-end textile industry for fashion and home decoration brands ( Hermes, Kenzo, Pierre Frey) in France and abroad (Judy Ross in New York and Fabric Frontline in Zurich), Mathilde now works for her own design studio, STUDIO KAERAN, and makes the most of her expertise by developing bespoke textile collections and products for international clients (India, Japan, USA, France).
マチルダ・ブレジョン [デザイナー]
フランス国内で最も権威あるグランゼコールの一つ、パリ国立高等装飾美術学校(ENSAD- Ecole Nationale des arts decoratifs)でファッションデザインの学士号、surface/textileデザインのついて優等で修士号を取得後、フランス国内ではエルメス・ピエールフレイ・ケンゾーなどのハイメゾンやクリエ イティブスタジオ、また海外ではニューヨークのJudy RossやチューリッヒのFabric Frontlineで10年間経験を積む。現在は自信のデザインスタジオSTUDIO KAERANを設立し、インド、日本、アメリカなど国内外のハイエンドテキスタイル企業やインテリア企業、ファッションブランドのコレクションやオーダーメイドのプロジェクトデザインを手がけている。
---
After her studies in applied arts in Paris (Judith Bourdin has been graduated in textile / embroidery in ESAA Duperre); she has worked for years as embroidery designer. In different parisian Maisons: Lesage and atelier Montex. She founded the denovembre brand of fashion accessories during an artistic residency in India, at a dyer's artisan workshop in Gujarat. Residency supported by "l'Institut Francais". This crucial encounter allowed her to learn about saving dyeing techniques, a field of infinite exploration. She travels regularly in India to work in close contact to craftmens in Gujarat and Kashmir. The "Ateliers de Paris", the "Institut francais", the" Carasso Foundation" and the "Chambre des metiers" are valuable partners in her activity.
ジュディット・ブルダン
国立総合芸術大学を卒業後,刺繍スタイリストとして高級服飾メーカーに勤務。2011年,インドにあるフランスインスティテュートのレジデンスに滞在中に制作した,ファッションアクセサリーを皮切りに,自身のブランドDenovembreを立ち上げ,高品質な商品を生み出し続けている。
---
Following a family tradition, Marion Vidal studies architecture during six years in Paris and Milan. She continues her creative journey at the Fashion
Department of the Royal Academy of Fine Arts in Antwerp, where she gets her diploma in 2003
Her first creations put the accessory forward, with metallic armatures and plastrons made of oversize ceramics balls
She launches her eponym brand in 2004, that is now focused on the accessory - especially jewels.
At the same time, she designs accessories for special projects with renown nouses such as Celine, Christofle, Lacoste
In 2011, she receives the Grand Prix de la Creation de la Ville de Paris(Great Prize for Creation, by the City of Paris)
In 2012, she opens her boutique in Paris: 13 avenue Trudaine, 75009 Paris
マリオン・ヴィダル
インテリアデザイナーとして活躍後にアクセサリーデザイナーに転向した経歴を持つ。今最も注目を集めるフランスの若手デザイナ仏有名女優のアクセサリーを始め、多くの著名人が愛用する。
パリ市内に自社ショールーム兼ショップを持ち、老舗デパートボンマルシェ他多くの売場を持ち、 フランス国外にも取扱店を多く抱える。
LVやLacoste. Baccarat等有名ブランドのデザインも手掛ける。
多くのメディア掲載実績や各種デザイン賞多数受賞。
---
---